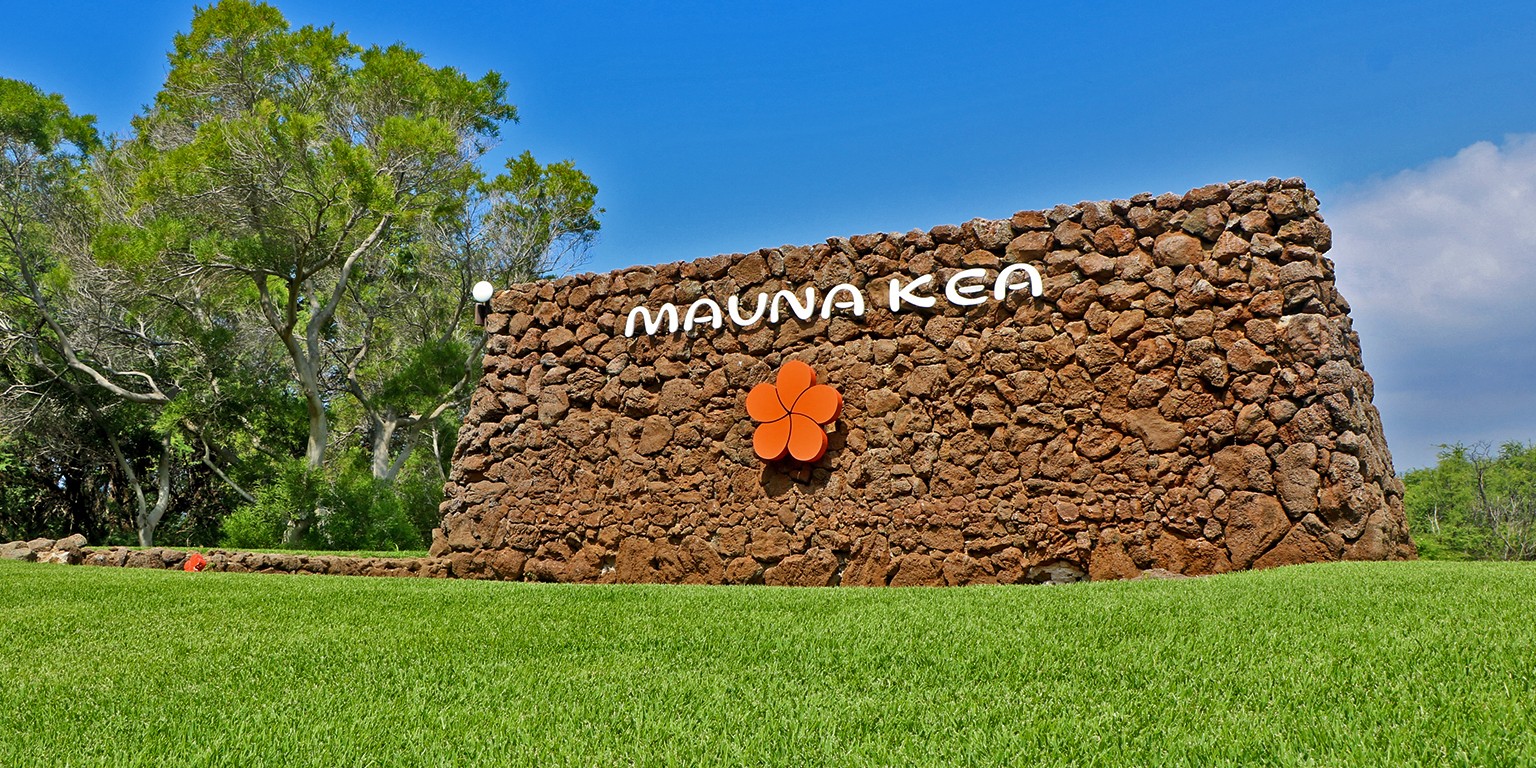 The prized possession of Marriott Hotels, Mauna Kea Beach Resort is a breathtaking setting, only adding to the already serene landscapes that the Big Island of Hawaii offers.
We didn't know what exactly we would expect out of this experience, but the moment we set foot on the resort, we were quite pleased. The entire location with its unassuming grandeur of beach sceneries against the hotel's edifices was a delight to just look at.
On the face of it, it looks like a modest resort. But, as you enter its premises, it opens a world of fascinating sights.
1.

Booking

The Mauna Kea Beach Hotel is a part of the Marriott Rewards program as a Marriott Autograph Collection property. This hotel is a Marriott Category 7. We booked our stay for three nights for an off-season rate of 50,000 Bonvoy points per night. Any other season may cost you around 60,000 – 70,000 points apiece.

Cash rates for rooms fluctuate every now and then. They also depend on which wing of the resort you will be staying in. Water views may cost you ~$700-$1000, whereas golf views may cost you $550-$700.

We were charged no resort fee but we had to pay $30 for daily onsite parking.

We earned a total of 10x Bonvoy points per dollar along with an additional 6x per dollar with our Amex Bonvoy Brilliant credit card.
2. Customer Service
The resort shares its fence with The Westin Hapuna Beach Hotel, a sister property to the beach resort.
And as a guest at Mauna Kea, you are permitted to use facilities and/or visit restaurants at The Westin too. They extend additional shuttle services to travel between the two properties.
As you drive into the entrance of this large golf course-cum-beach location, you absolutely cannot miss their signature orange frangipani logos that remain an island symbol.
Bellhops will readily greet you and load your bags onto the cart for you while you check-in. They will then drop off your bags in your room, while you are off to park your car in the car park. (They also offer valet services which are currently suspended due to COVID19.)
They have golf carts, too, to pick you up from the car park and drop you off at the nearest entrance, if you do wish to use that facility.
The front-desk staff are very well-informed and helpful. You can see them smiling through their masks, I swear. Cheerful, warm and welcoming, the people at the resort make you feel comfortable from the first instance.
Customer service – 5/5
3.

Hotel Features

This 5 star hotel offers so many things to explore, you might need a vacation to do just that.
Rooms
We were offered a room at the Beachfront Wing, which by the name implies that the room looks onto the beach.
And what a beauty that was, to wake up to clear blue skies and sparkling ocean waters.
The room itself was equipped with all the basic amenities, and bathrobes and footwear.
We delightfully found a basket of fruits and the famous Mauna Kea banana cake waiting for us as we entered your room for the first time.
We could just lay in our beds staring at the ocean all day, if we dared. But, the hotel was enticing us way too much with her gracefulness, so we had to get out and explore.
Beach
I am going to try my best to limit my description here because no amount of beautification phrases will do any justice to the magnificence of the beach.
As you walk into the resort, it is hard to miss the casual 'whoosh' sounds from the shore. It feels like the waters greet you as you walk in.
The beach is vast, the sand wheaten beige that appeared too soft to set foot on. The waters were a palette of greens and blues that shone in all their glory.
Beach chairs laden sand await visitors while they pick up fresh warm towels from the shack.
And once you lay on these chairs, soaking in nature's purest form of sunlight, you will pretty much forget the world.
A small bar is set up in the middle of the beach that prepares hand crafted cocktails.
Cocktails, sunbathing and a beautiful wave sound to go with that duo entirely screams peace, no?
The Luau
Hawaiian Luau should be a must do item on your list. The event starts brewing before sunset and boils over into the night.
You will be asked to be dressed to the nines. I'd say go as Island-like as you can. As you check-in for the Luau you will be offered Mai-Tais and a table for your party. Be sure to reserve ahead as they may run out of seats.
You will then be witnessing an evening full of Hulas and fire dancing all while you are stuffing your face with traditional hawaiian food.
* The vegetarian options are limited but still available upon request.
We definitely had a romantic evening, sipping cocktails at sunset and watching an elegant show of dances and songs.
Additional Experiences
There are a good number of restaurants here. Indulge in their local treats and make sure you reserve them well in advance. The restaurants are too popular and the reservations run out like hot cakes.
Copper bar is their middle-range restaurant that has an open-air seating and overlooks the beach. We dined here at night and enjoyed delectable food. The Manta restaurant is the resort's famed eatery. We urge you to give all of them a go if you can.
The resort also offers several other facilities. This includes a well-equipped gym, in-house spa services, and water sports. They are laced with tennis courts and golf courses all around the resort.
We also encountered a very entertaining Manta Ray Feeding vantage point after nightfall. If you do go snorkeling, you can catch these cute beings up close. They come up towards the light to wave a fin at you – I'm not kidding!


The manta rays show off their swimming skills and throw several waves at you as they come and go.
The pools are limited and small, but when there is an enormous beach, does the pool really matter?
They also have cute shops selling essentials and some Mauna Kea merchandize. You will find pops of their orange frangipani stamped on their t-shirts, caps, beach shorts and towels, to name a few.
4.

COVID19 Precautions

Given that we entered the island during the COVID19 fad, we were extremely cautious ourselves. The resort made our stay even more easy during these trying times.

Every single member of the staff committee was sporting a mask. There were countless number of hand sanitizer establishments located all over the resort. Frequent cleaning of public spaces added some relief to the tourists.

Being the extra cautious people that we are, we did carry our own alcohol wipes and travel-friendly disinfectants to give our room a semi-wipedown before we lay hands on anything.

Were we being crazy? Not crazier than what the world already was.

Regardless, the room did appear squeaky clean.


And voila! The door unlocks.
The room service also is extremely careful in terms of how food gets delivered and empty trays are picked up. They leave everything covered when they bring it to you, and you will have to leave your used utensils on the hallway for the staff to come by and pick it up.
The fitness facilities do not allow more than ten people inside the gym at any given time. You are to be responsible as a user of these fitness machines and wipe them down once you are finished with them
Furthermore, the beach towels are provided at the shack on the beach and a separate dispenser unit is set up for loading up used towels that the staff can upcycle.
Restaurants are also mindful and separate out the seatings so that no two tables are very close to each other. Advanced reservations are recommended to allow the staff some time to sanitize the tables and ensure capacity control.
COVID19 precautions – 5/5
Conclusion
The Mauna Kea Beach Hotel is an unparalleled experience. We would suggest coming here a couple of days before you end your trip. That way, you can relax after a laborious touristy few days. You can kick off your slippers and hit the beach all day, every day.
Oh, by the way, did I mention they offer free laundry?